Importance of Digital Marketing
for Small Businesses.
Getting their first set of customers is crucial to any business. Several small businesses are established every day across the globe. But only a few survive and thrive in the highly competitive world.
Nothing beats a product that is marketed well among the targeted audience. Small businesses often find it difficult to promote their products and services due to limited budgets and resources. Digital marketing is a boon to such small businesses. Implementing an effective digital marketing strategy not only provides a wide targeted audience but also helps in business growth through higher conversions.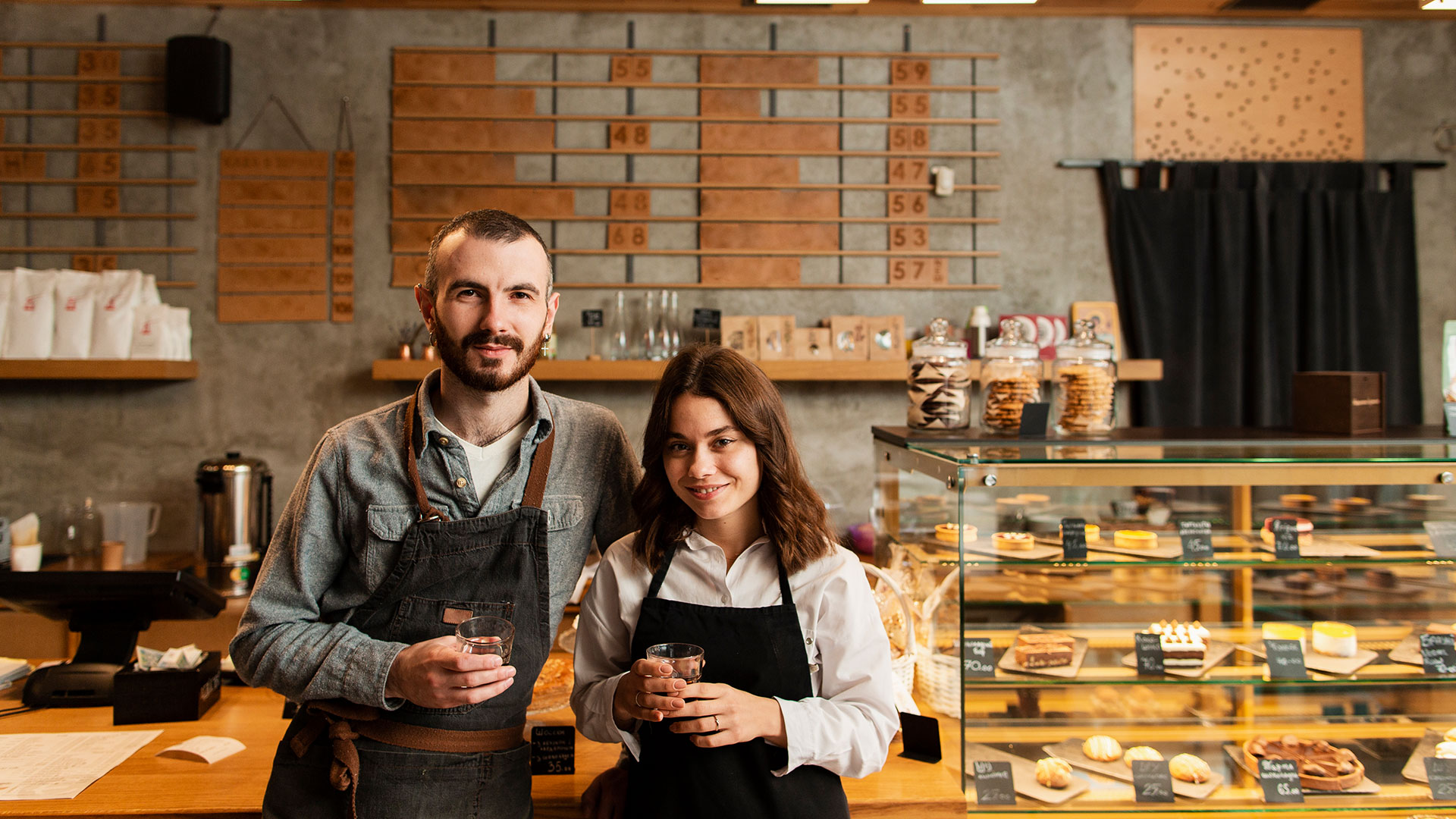 Top 8 reasons why digital marketing is important for small businesses.
01
Outrank large businesses
Digital marketing is a unique form of marketing that offers equal opportunities to all businesses irrespective of the industry and magnitude of the business. Gone are the days when big companies would rule over the industry. People are highly influenced by the content on various digital platforms.

Small businesses can choose from a wide range of tools and marketing channels to leverage their businesses. Moreover, small businesses can compete with well-established businesses and outrank them through effective digital marketing campaigns.

For an instance, you own a small business and intend to use social media to promote your products. Through creative and witty social media campaigns, the product would become trendy and influence people to make a purchase.
02
Interaction and engagement with the targeted audience
There are three essential steps in getting conversions.
· Interacting with the targeted audience
· Engaging with the targeted audience
· Influencing the targeted audience

Through digital marketing, small businesses can interact with their targeted audience via. social media posts, blogs, emails, etc. The comments and responses on surveys, posts, and blogs engage the prospects and potential customers. Understanding the needs and problems of the targeted audience helps to come up with better solutions to satisfy customer needs. By interacting with the prospects digitally, a business can build a relationship with the targeted audience and influence them to take action.
03
Affordable and inexpensive
Not all small businesses have a big budget to kick-start their marketing activities. Digital marketing is the most cost-effective form of marketing that does not require high investments. Hence small businesses with limited budgets can get the best bang for the buck by utilizing the various digital marketing channels to reach their business goals.

For an instance, running an advertising campaign on Facebook is way cheaper than displaying an ad on TV. While both forms of marketing offer high reach, Facebook ads are more audience-specific than the ads on TV.
04
Gain higher conversions
Conversions are very essential for a small business to succeed in the long run. Through digital marketing, small businesses can gain insights into the traffic that change to leads and subscribers. This information can be used to focus on the marketing channels that provide maximum conversions. Therefore, small businesses can gain maximum conversions through the implementation of strong digital marketing strategies.
05
Increased revenue generation
All businesses run and thrive on effective revenue generation. The production, marketing, distribution, and all other operations of a business are performed to generate revenue. Various digital marketing tools can help in revenue generation based on the business's requirements. Small businesses can drive more traffic to their website and gain maximum conversions through Pay-Per-Click (PPC). It is fast-paced and cost-effective when compared to traditional marketing solutions.
06
Effective marketing campaigns through competitive research
Sometimes the marketing efforts end up just like arrows shot in the dark with no proper aim. It can happen due to varied reasons. But small businesses do not have much room for failure due to limited resources and budget. Small businesses can conduct thorough research on the marketing approaches of their competitors and utilize the information to build a fool-proof marketing strategy.

Competitor's research can be useful in building digital marketing campaigns including SEO, PPC, content marketing, social media marketing, email marketing campaigns that are effective and offer wide reach.
07
Targeting the right audience
Digital marketing is a personalized marketing approach. It allows businesses to focus on the targeted audience. The interactions between the business and the targeted audience are super-specific and result-oriented. Digital marketing campaigns are created to achieve the predefined goals of the business in the most cost-effective manner.

For an instance, when publishing a Facebook ad, you can define your ideal customer with in-depth specifications. This ensures that the ad is displayed to the targeted audience. Hence, the traffic from the ad can be easily converted to quality leads.
08
Enhanced brand reputation
Small businesses and startups need to build its brand image that is easily recognizable. It is an achievable task but it is a little bit time-consuming. Through the right efforts and suitable digital marketing tools, even small businesses and start-ups can build brand recognition and enhance their brand's reputation.
Let's Collaborate
Opt for digital marketing today and transform your business!